Xiaomi G11 is a cordless vacuum cleaner, battery powered by Lithium batteries.
Check Amazon
As an Amazon Associate I earn from qualifying purchases.
Video Review
Xiaomi G11 Vacuum Cleaner Stick unboxing, and testing.
Review after 1 year of use
Up to 185 AW Suction with brush for carpet and tiles. Also has a powered electric brush for chairs and sofas
Battery life max. 60 min on eco mode.
It has a LCD display and buttons to adjust suction power and locking mode.
The Xiaomi G11 has a dust sensor built-in to increase the power in auto mode when more dust particles are detected.
Tiny blades in the electric vacuum brush cut hairs to avoid tangles.
The G11 can work as a handheld vacuum cleaner for tables and to clean the car.
Box contents of the Xiaomi G11 or V11 probably stands for Generation 11 or Version 11.
The G11 stick vacuum cleaner will be tested in a future video to see if it really works as good as it sounds and if it's lout or quiet.
Subscribe so you don't miss the testing videos.
If you would like to test something specific with the G11 write a comment bellow this video.
Started it after the unboxing video was finished and it's not as loud as I was expecting it and has Auto, Turbo and Eco modes.
Auto is powerful enough and turbo can actually pull a thinner carped up so auto would be the main way to use this.
Also the locking button, I keep it in locked mode so I press the start button once and release to start it and press once and release to stop it.
No need to continuously press the power button that way.
Specifications
Model MJWXCQ05XYHW
Vacuum Cleaner Dimensions 341.5 × 100 × 266.5 mm
Vacuum Cleaner Net Weight approx. 1.6 kg
Dust Compartment Capacity approx. 0.3 L Max.
Lithium battery rated voltage 22.2 V DC
Rated power 500 W
Noise level 79 db approx. less nosy than other models and similar or less noise compared to a regular bag-less corded vacuum cleaner.
Box contents
Xiaomi G11 Box Contents Overview Video
What's in the box:
Vacuum Cleaner
Battery Pack ×1
Model MJWXCQ05XYHW-DC
Rated capacity 3050 mAh 6INP6/33/115
Nominal voltage 22.2 V
Energy 67.71 Wh
Power Adapter ×1
Input 100-240V 50-60Hz 0.8A
Output 26V 0.9A 23.4W
Barell connector adapter positive is in the middle. Cable approx. 2m
Electric Tangle-free Brush Head / Brush Bar ×1
Not for liquids / water.
Model MJWXCQ05XYHW-DS
Rated power 90 W
Rated voltage 22.2 V
Electric Mite Brush ×1
Model MJWXCQ05XYHW-CM
Rated power 10 W
Rated voltage 22.2 V
Not to be cleaned with water or used on water
Extension Rod ×1
Crevice Nozzle ×1
Brush Nozzle ×1
2-in-1 Charging & Storage Mount ×1 with 2 wall mounting screws.
User manual and quick start guide.
Important
Before first use I charge the battery pack for 8 hours and then the vacuum cleaner is ready to use.
This will keep the battery in good.
Once charged you can use the vacuum cleaner as normal.
Subscribe and Ring the Bell to watch more videos.
ION HowTo https://rex.red/ion-howto
RedNumberONE https://rex.red/rno
Buy merch https://rex.red/ionhowto-store
Unboxing Video
After charging I started using it but it broke. Yeah you saw that right it stopped working after 10 min. of use.
Xiaomi Vacuum Cleaner G11 Motor Problem Stopped Working
Sooo the Xiaomi G11 vacuum cleaner worked fine until it didn't. Haha.
Looks like, in my opinion, it's a motor problem on Xiaomi vacuum cleaner G11 might be a design flaw. The propeller broke into thousands of little metal pieces.
It went with a bang!
Motor was still kind of spinning and all working but without doing any cleaning.
Return / waiting for a replacement.
The design may have a flaw or it was just a bad unit. Other than it almost exploding in my hand (it didn't was all inside the unit and all I heard was the noise).
Other than expensive Dyson this G11 still seems like the best option. Samsung and Bosch have some cheaper ones but less powerful.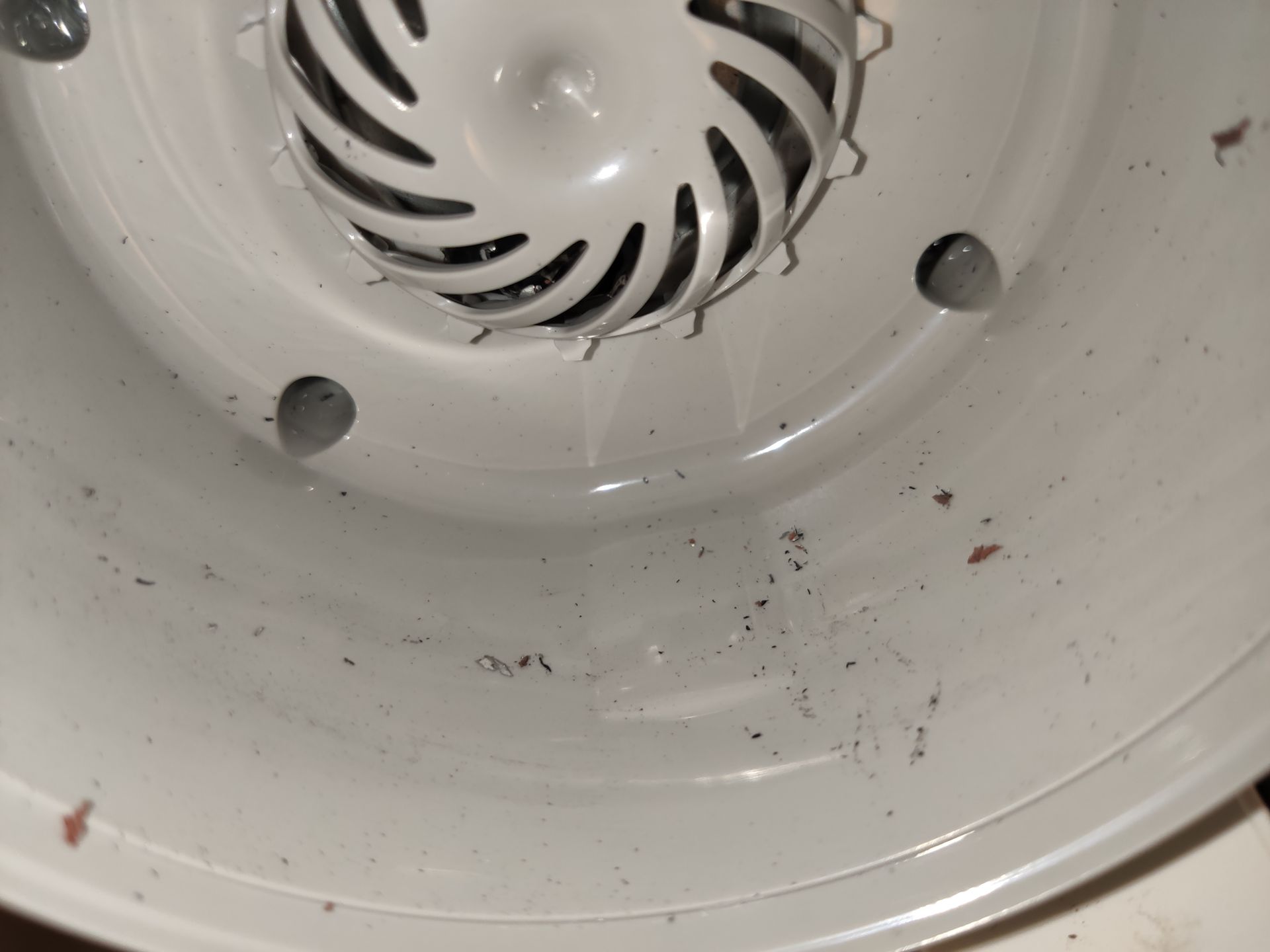 Lithium Stick Vacuum Cleaner Breaks in my Hand Xiaomi G11
Lithium Stick Vacuum Cleaner Breaks in my Hand Xiaomi G11
This is a lithium battery powered stick vacuum cleaner and it it breaks in my hand while in use.
The loud sound is probably the Xiaomi G11 motor broken or the motor propeller smashing itself against the vacuum components.
My hand is OK and did not have any damage to myself luckily.
Only smelled like overheated oil or a high temperature short burst.
I'm still not sure if it's the motor exploded or the motor propeller gets destroyed in the video.
You can see it in slow motion.
Did this happen to anyone you know? Could this happen with a Dyson stick vacuum cleaner too?
Warn them not to use the stick vacuum like a regular powered vacuum cleaner.
The motor, motor propeller and lithium battery are weak components compared to regular vortex – bag-less powered vacuum cleaners.
Not bashing the product as I believe most of the stick cordless vacuum cleaners are ultra sensitive devices. One mistake and boom…
Really curious if anyone with a Dyson had a failure on the motor from restricted suction. I believe this is what caused this.
Pressed by mistake on turbo button when pulling it away from the table then bang.
This vacuum is too powerful for it's own good.
Replacement Xiaomi G11
Replacement Xiaomi G11 vacuum cleaner is here. Will see if it's ok.
Few videos coming up with the old Xiaomi G11 exploding in my hand and the vacuum tests and even a comparison with a classic bagless vacuum cleaner.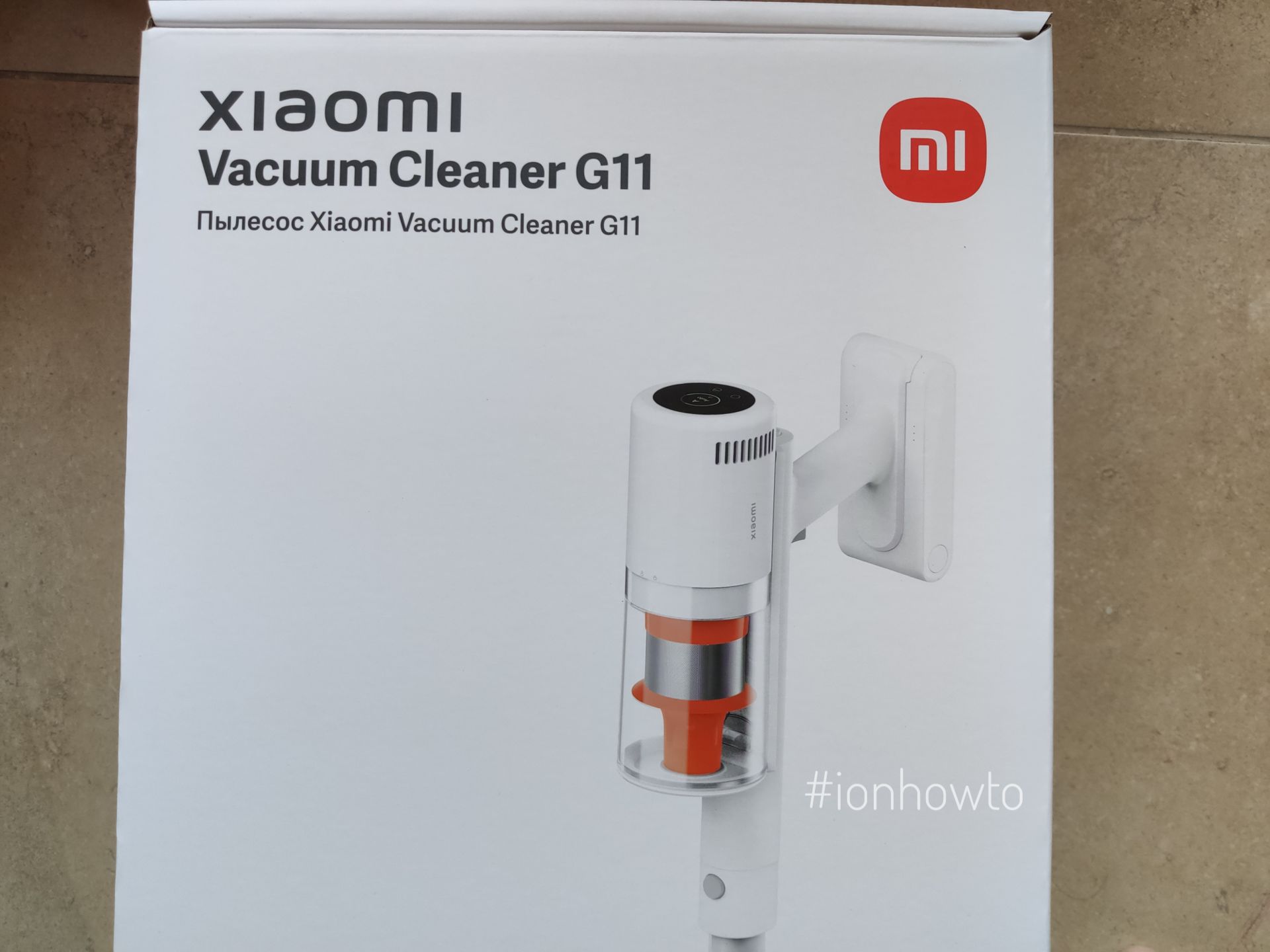 Xiaomi Vacuum Cleaner G11 Power Testing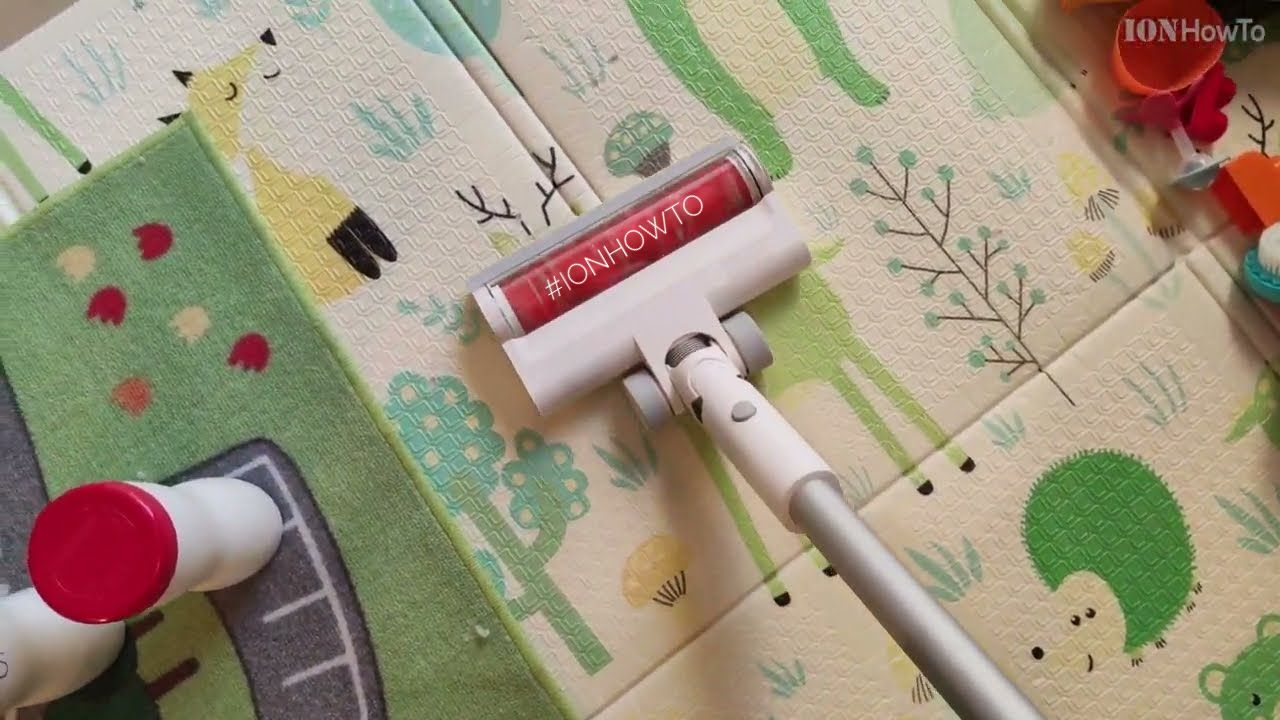 We did tests to see if the vacuum cleaner can reach under the bed or under the sofa at the end in the review video. Really wishing to show everything so these 3 videos are already too long but you can watch them if you want to see everything we tried with it.
It does reach under the bed if it's high but not all the way if the sofa is low. It maybe misses 10-20 cm if the sofa is too low.
In the reach under the bed test, most important is to see that the brush head stays close to the floor and does not go up.
If you have a low bed or sofa it will not go all the way. For the sofa it almost reaches the back but not completely. a corded vacuum is much better for that.
Thanks for watching the videos without skipping, we try to show all the good and especially what is bad about it. Hope the videos helps. The tests video in description 28 minutes long.
Oh and the extension gets scratched super easy when you reach under a bed/sofa. The extension arm is aluminum and as soon as it touches a sharp (wooden) edge it will show on the matte finish.
Not great but I guess it's normal, just something to watch out for if it can bother you.
Testing Xiaomi G11
Xiaomi Vacuum Cleaner G11 tests and comparison to corded vacuum cleaner.
Testing Xiaomi G11 on carpet, tiled floor.
Testing hair cutters function with heavy string works well.
Testing main brush and mites brush.
Testing crevice nozzle and generic brush nozzle.
Xiaomi G11 Vacuum Cleaner Stick testing on multiple power modes, Eco, Auto, Turbo.
The Xiaomi G11 is a very powerful cordless vacuum cleaner and it will save you a lot of time when using it.
Main negative points are the battery being a lithium battery, you have to keep it away from heat and keep it charged. Lithium batteries will last longer if you take care of them.
The good news is the battery can be replaced in few seconds.
The bad news is the price of a new battery would be high but there is always the option to replace the cells inside diy projects time.
The Xiaomi G11 does not have a laser or light module on any of the supplied brushes. Don't know if it's available as an addon but so far no laser function to see dust better when in use.
Dyson laser function or other brands use some kind of led. This would be useful.
Would I buy it again? Yes if the battery lasts at least 6 months.
Update after 3 months of use
Update after using the Xiaomi G11 for more than 3 months as the main vacuum cleaner and not touching the corded vacuum cleaner.
The G11 is still surprisingly powerful and the Auto mode saves a lot of power and reduces the noise made by the G11 so much that you can barely notice it if someone else uses it in the next room with a door open. Most noise is made by the actual self cutting brush motor instead of the air turbine or cyclones motor.
The extension arm got scratched very easily when using the G11 under the sofa or under the bed. It looks like it's aluminium with a frosted finish so that finish scratches very easily. It's not a problem for us but might be for some.
The G11 battery
The battery works great, you could vacuum a whole 2-3 bedroom flat and verandas approx 85 square meters and still have remaining power to do it again without charging the battery in between.
Battery care is essential on the G11 and any cordless vacuum cleaner.
We store the battery separate in a normal room temperature and the rest of the vacuum cleaner sits in a cleaning supplies cabinet on the veranda outside. This is to save space but still have it withing easy reach.
Ideally you should charge the battery after every use. Lithium batteries don't need to be fully discharged before charging (like the old NiMh batteries did).
Main brush head and mites head are the most used accessories. We don't use the wall mount stand because there is no space for it at the moment.
If it was up to me, we would not buy it at all and keep using the corded vacuum cleaner.
Corded and bag less is ok for me.
Main reason to have any cordless is convenience. It's why we were looking for it.
Convenience but also similar or same suction power as the corded one is the reason we chose the Xiaomi G11 vs Dyson Bosch or Samsung.
We don't have carpets other than 2 small ones and foam mats but I would choose to use this on carpets and tiles with the power brush and use a corded one in heavy duty areas such as a garage.
This vacuum cleaner does not work on wet areas – dry vacuuming only.
Be very careful with the motor.
If it catches on some plastic part that could block the suction in Turbo – it will pull it harder and the motor blades could break.
I'm not sure if our first one broke because of that or it was just a bad unit but hope you saw the Xiaomi G11 motor breaking video.
Being careful, it works really well and it really is convenient.
All is great about ot so far, touch wood.